Freehand-Scissored Silhouette Portraits (set of 2 copies per order)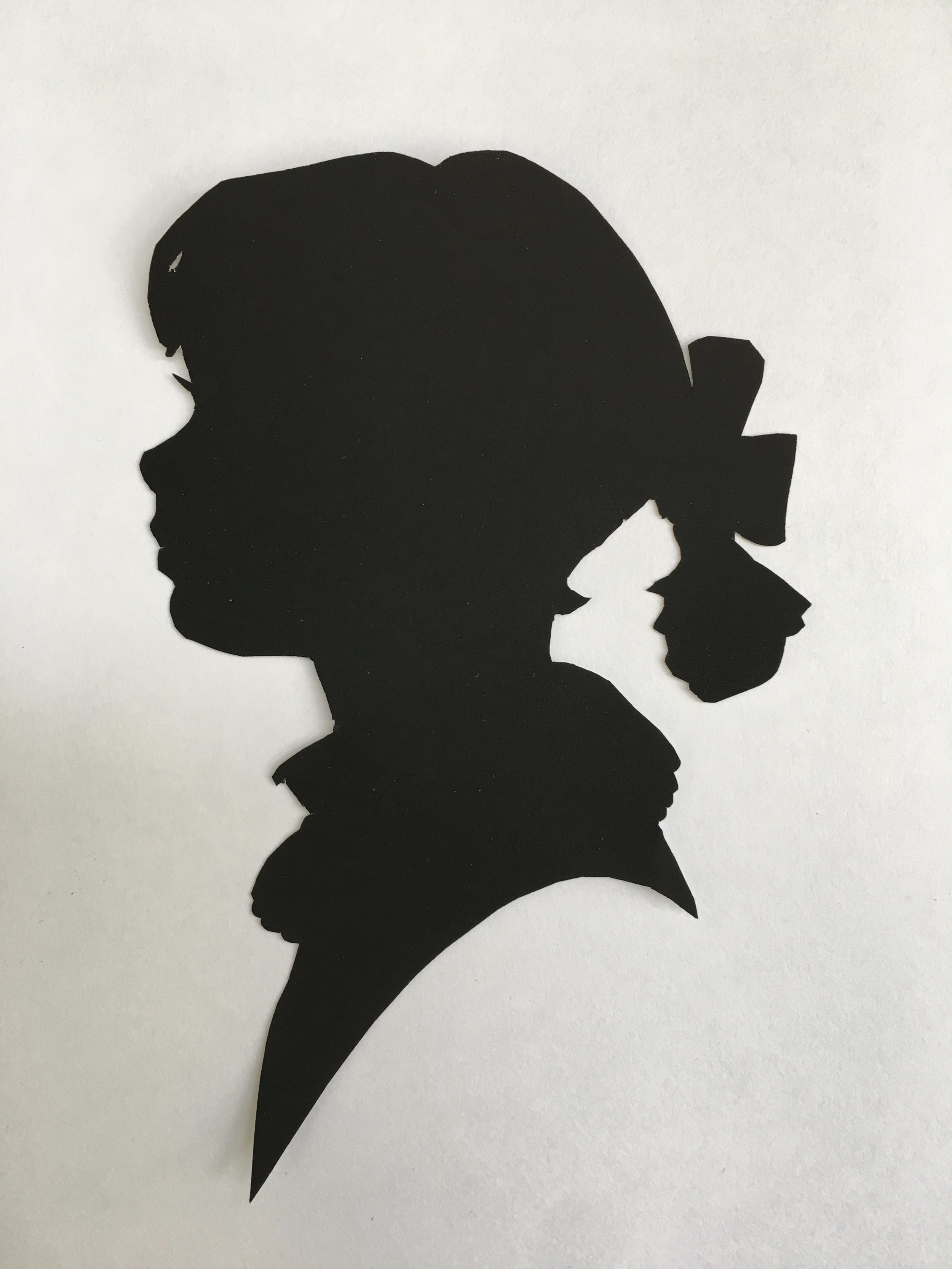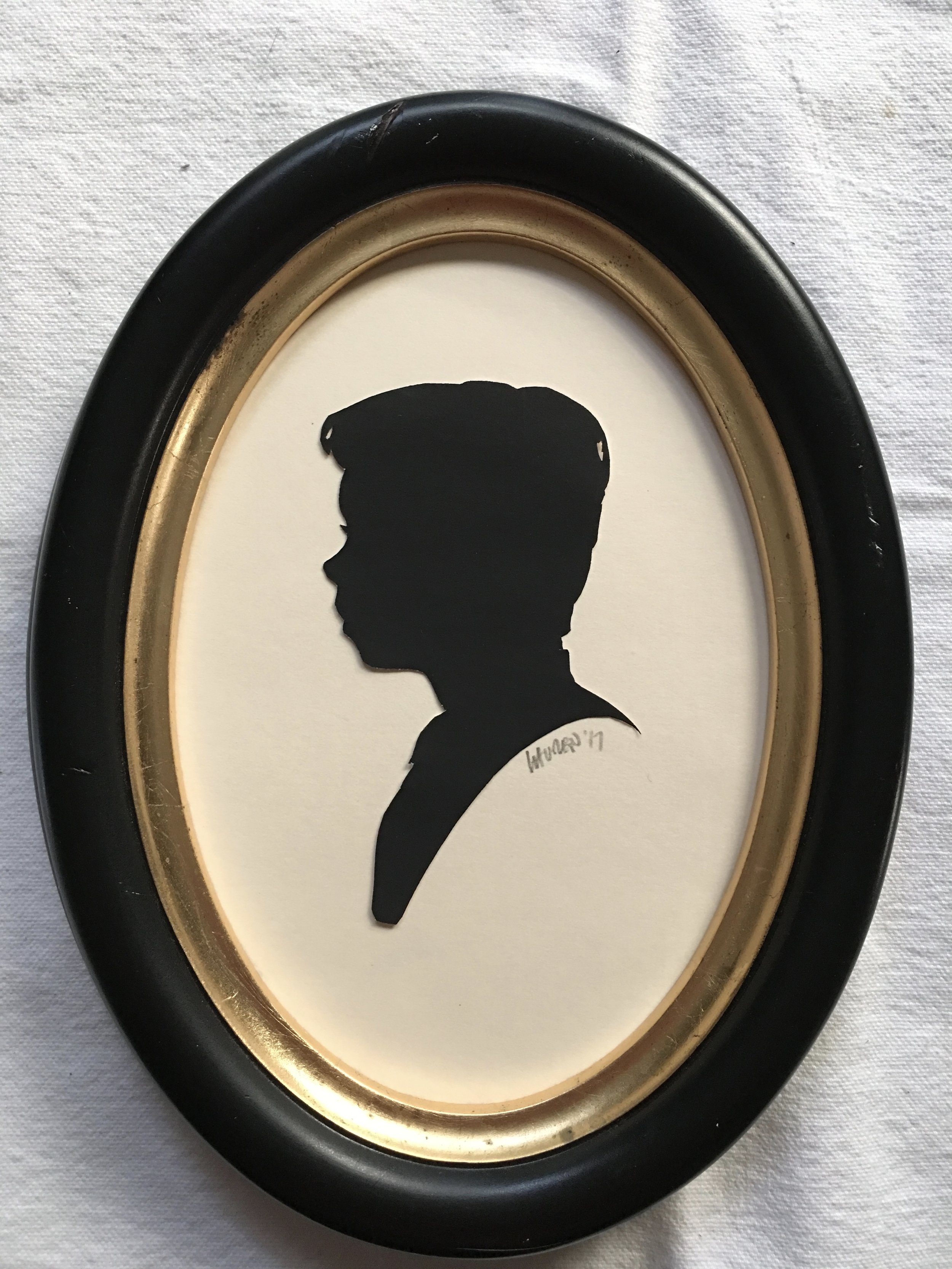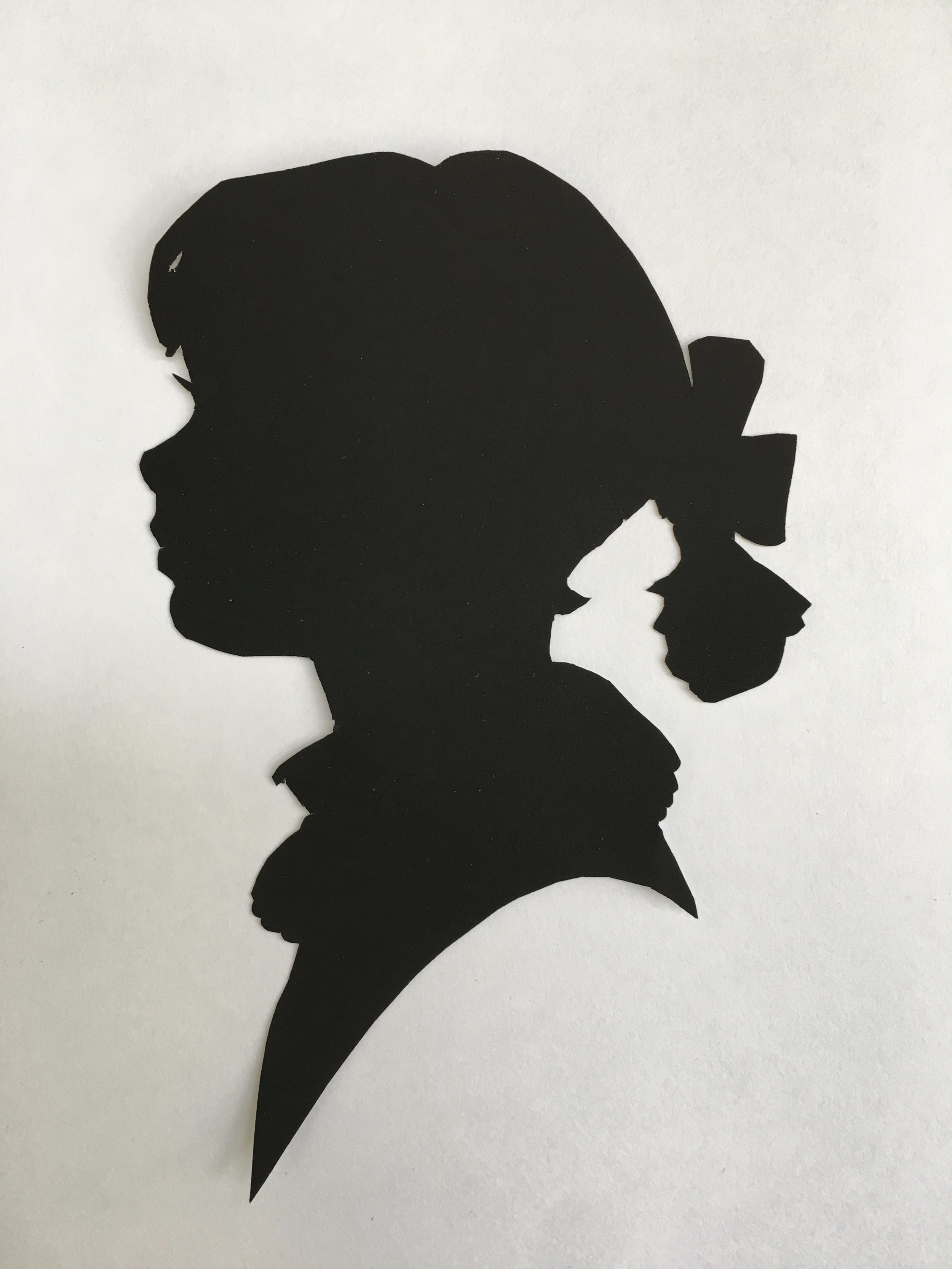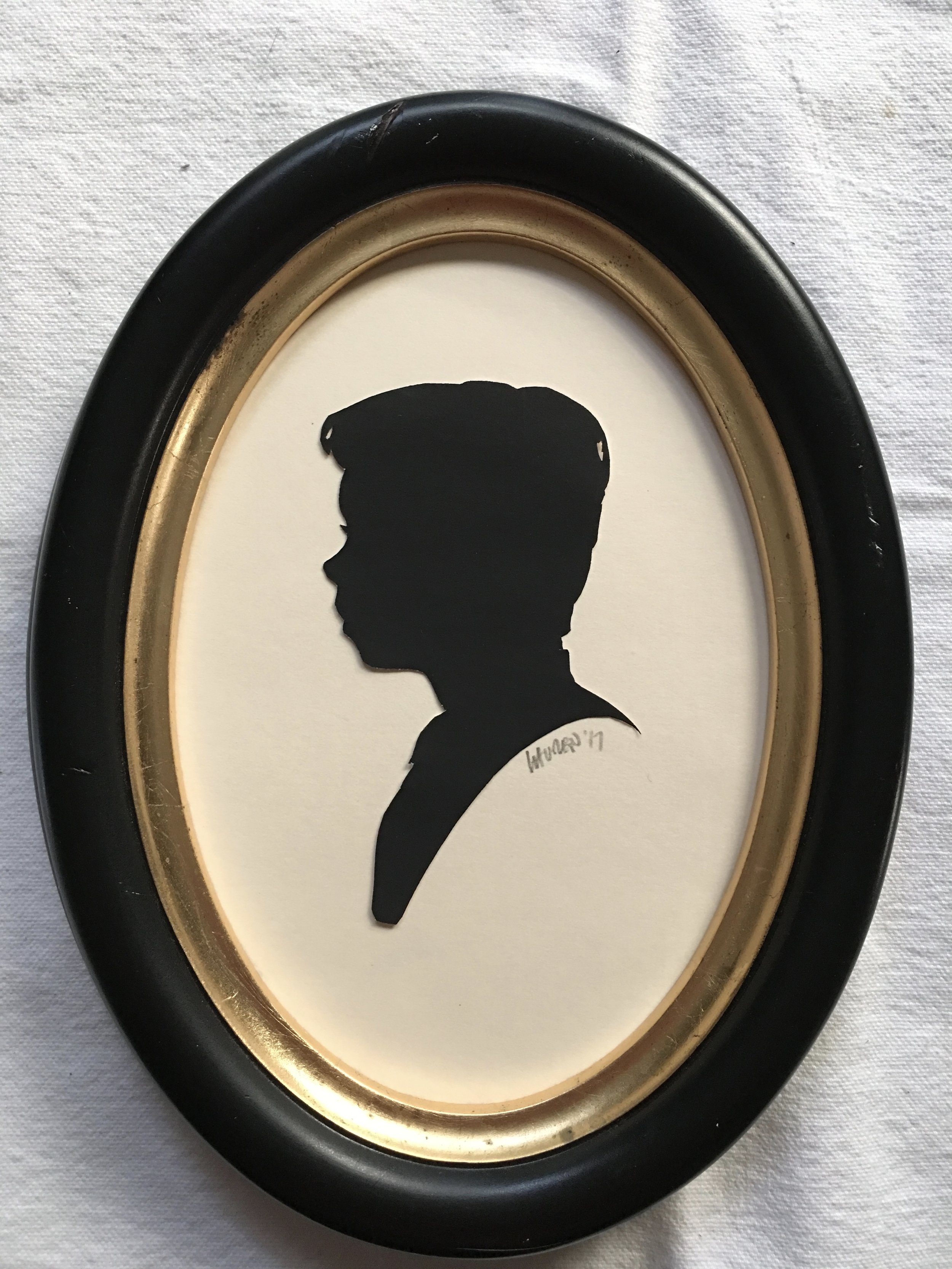 Freehand-Scissored Silhouette Portraits (set of 2 copies per order)
Two (2) BLACK freehand-scissored silhouette portraits from the same emailed portrait. These silhouettes are made from special matte-black paper and will look like the traditional silhouettes you may have seen in museums, historic houses, in movies, and other places.

People and animals are equally accepted for portraits. The silhouettes themselves are approximately 3-1/2 - 4" tall, and mounted on a 5x7 cardstock. You will receive a Right-facing and a Left-facing silhouette with each order. these silhouettes are perfect for giving to two different people, or keeping one copy and giving the other away as a gift.
Shipping, frames, mats, or folders are extra cost. Scroll down to read all information.
"Quantity of 1" = 1 order of 2 copies, of the same person --or pet . Pets will be "bust height" = chest or neck upwards.

If you won't be near one of the posted events on the Schedule, or you have wiggly children (or pets) that can't stay still, you can order a silhouette by email – delivered by mail. A Mail-Order custom artisan-created portraitare perfect for heirloom portraits to pass through your family, or a fun picture for gifting. These silhouettes are elegant holiday or other gifts.
Select this item if you wanted to create a GIFT CERTIFICATE as well. After making your product selection(s), you will be giving all GIFTING information in the Checkout of your order.

More silhouette images can be seen in the Examples page.
Each silhouette is still cut by hand with only scissors in the traditional manner, and mounted on a card ready for framing, even the optional historic-style frame or mat. If you value hand-made artisan work, this is a portrait for your taste! Please read the Terms to understand about your handmade portrait.
Send at least 2 (two) clear, in-focus, profile (side-view) photos by email. See image below image for hints.

Profiles facing right are preferred.

Send additional photos if possible. The more photos, the better chance to get a correct image.

Photos should be 'mid-chest' to 'top of head' – your photos should not cut off top of the head or back of head.

No smile if possible: straight face with closed lips.

Try to show a neutral background, preferably in a light color… or contrast to the hair.

Tip for a great portrait: if you are a woman or a girl, put your hair up or back. Ponytails, buns, or braids look exceptional in silhouettes; long, loose hair does not look as classically beautiful as these styles.